The PolyPak team has many years of expert experience in the packaging industry.
Leadership

Richard Gurewitz – Founder
Richard founded PolyPak America Inc. in 1971, and to this day he keeps his hand on the pulse of the poly packaging industry. He has established many specialty Poly Bags, Poly Mailers, including the first plastic mailing envelope with the look and feel of paper.

Caryn Fitleberg – President and COO
With over 27 years of experience in the industry, Caryn oversees the daily operations of PolyPak America Inc., as well as the development and execution of the PolyPak growth and financial initiatives. She continues to build on the strong legacy that Richard developed through innovation, product development, and environmental solutions for PolyPak's customers.

Mark Freedman – Controller, VP Finance
Mark brings over 27 years of accounting and finance experience to PolyPak America Inc. His primary responsibilities are management reporting and analysis, ultimately leading to maximization of cost savings and income producing opportunities. Mark has been with PolyPak since 2002, building on previous expertise in fire life/safety, health care management, waste management, real estate development and property management.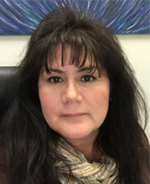 Jezabel Weeks – Office and IT Manager
Jezabel is the Office/IT Manager. Jezabel has over 20 years' managerial and administrative experience. Her responsibilities encompass many aspects of our business, including safety, environmental compliance, and information technology service support. Her incredible organization skills and knowledge keeps our team running smoothly. Jezabel has a comprehensive IT background, although technology is her passion her dedication to PolyPak's safety program has been unwavering. As founder of PolyPak's Safety Committee program, her commitment to the well-being of all employees makes our company a better place to work.
Sales and Customer Service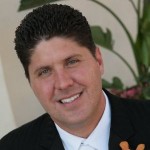 Robert Hayward – Director of Sales, West
Robert brings a vast knowledge of Flexible Film manufacturing, key end user, distributor sales, and an in-depth knowledge of the West Coast Heavy Duty and envelope markets to the PolyPak's sales team. Having performed similar successful roles at Berry Plastics Corporation, Packaging Corporation of America, and Neway Packaging Corporation.
Email: rhayward@polypak.com
Cell: 714.450.2044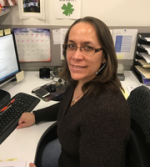 Lynn Rury – Customer Service Manager
Lynn has a strong background in customer service and support and has a Bachelor's Degree in Organizational Systems Management from the School of Business at Cal State Northridge. Lynn has worked in the customer service field for over 25 years. She is passionate about accomplishing goals with internal as well as external customers, while maintaining an enthusiastic working environment.
Email: lrury@polypak.com
Work: 323.981.4841
Production:

Greg Van Fossen – Plant Manager
Greg has 37 years' experience in the Plastic Industry including 32 years in the Flexible Packing Industry. As a Manager, he comes to us with extensive knowledge of plastic process and equipment. Greg's goal is to achieve continuous process improvement and customer satisfaction.

Everardo Enciso – Art and Plate Coordinator
Everardo has 25+ years of experience with PolyPak America Inc. In his current position as Pre-Press Coordinator, he works closely with our Clients and Account Representatives in order to understand the client's vision, needs, and requirements. He oversees your print project from the initial phase of working with the graphic designers reviewing design specifications and resolving any challenges and following through to the final stages of production.

Johnny Padungyothee – Conversion Department Manager
Johnny is our Converting Department Manager. His goal is to produce the best poly bags and poly envelopes in the industry, just the way you ordered them. Johnny is committed to quality and job accuracy. His flexible packaging equipment knowledge is unchallengedly allowing him to keep PolyPak America Inc. on the cutting edge.

Omar Perez – Warehouse and Shipping Manager
Omar has 22 years' experience in the warehousing of which, 17 years are within the plastics industry. As Warehouse & Shipping Manager Omar brings his knowledge and expertise to better serve customers. His goal is to get the products in our customer's hands on time every time.