Resin Update for December 2019
November contract resin prices came down $.03/lb. despite increase announcements of $.04 and $.05/lb. still floating out there in the market place. We expect resin to remain flat for the remainder of the year.
Demand has been lack luster for the past couple of months as is typical for this time of year. Inventory levels are slightly elevated but this is mainly due to resin manufacturer operating rates continuing to be very low.
With the last three PE producers starting up new production capacity this month there should be no shortage of supply for the foreseeable future.
As a reminder for anyone reading whose pricing is tied to an index, IHS will be implementing their non-market adjustment (NMA) effective January 2020. This will be published on January 31st 2020. The amount expected is $.24-.27/lb. depending on the grade. These are always very disruptive when they occur and do not have any effect on pricing but will trigger a baseline reset. Your Poly Pak representative can answer any questions you might have in regards to your specific situation.
During the holiday season, our thoughts turn gratefully to those who have made our success possible. It is in this spirit that we say thank you and best wishes for the holidays and New Year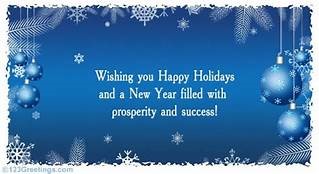 From the entire team at Poly Pak!