Recycled poly bags
Improving the planet one package at a time
Decrease Packaging
Consumers are increasingly frustrated with receiving overpackaged products

Box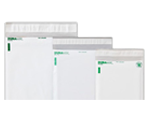 Mailer
Right-Size Packaging
Minimize your packaging to fit your product just right while getting the right protection
Choose which is right for you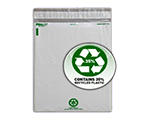 ProLite
ProLite shippers contain 35% recycled material and are waterproof, tear and puncture resistant.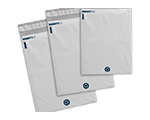 Mighty Lite
Mighty Lite poly mailers, our lightest weight shipper, incredibly strong, durable and tear resistant.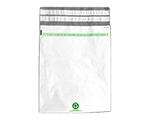 Re Pak
Re-Pak poly shipping envelopes are reusable as well as waterproof, tear and puncture resistant.
Recyclable Packaging
After decreasing the amount of packaging you are
using, make sure it's 100% recyclable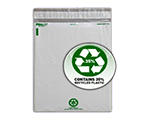 Our poly mailers are 100% recyclable, confirm with your supplier.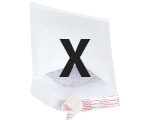 Kraft paper bubble mailers are not recyclable because they are made with mixed materials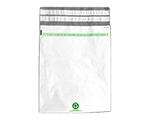 Reusable Packaging
Dual Peel and Seal Mailers are environmentally friendly plastic bags that make returning product and reusing mailers easy.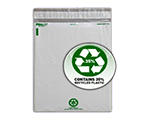 Made of Recycled Content
Recycled poly bags and Mailers made with recycled content reduce landfill waste and are 100% recyclable.
Clear Messaging
Let your clients know that your packaging is sustainable and you use eco friendly poly bags. Print your package and recycled poly bags with a clear recyclability message, the recycled content it's made up of, and a How2Recycle label.
For more information on the How2Recycle label please visit http://www.how2recycle.info/join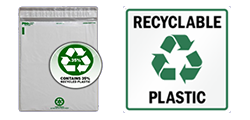 This bag is made of up to 35% recycled polyethylene
and is recyclable